Gardening is one of the most rewarding hobbies you can learn and luckily it really doesn't take all that much to get started. To help you narrow down your garden essentials we have compiled a list of our absolute favorite garden tools that each gardener can collect over time for easy gardening and yard maintenance.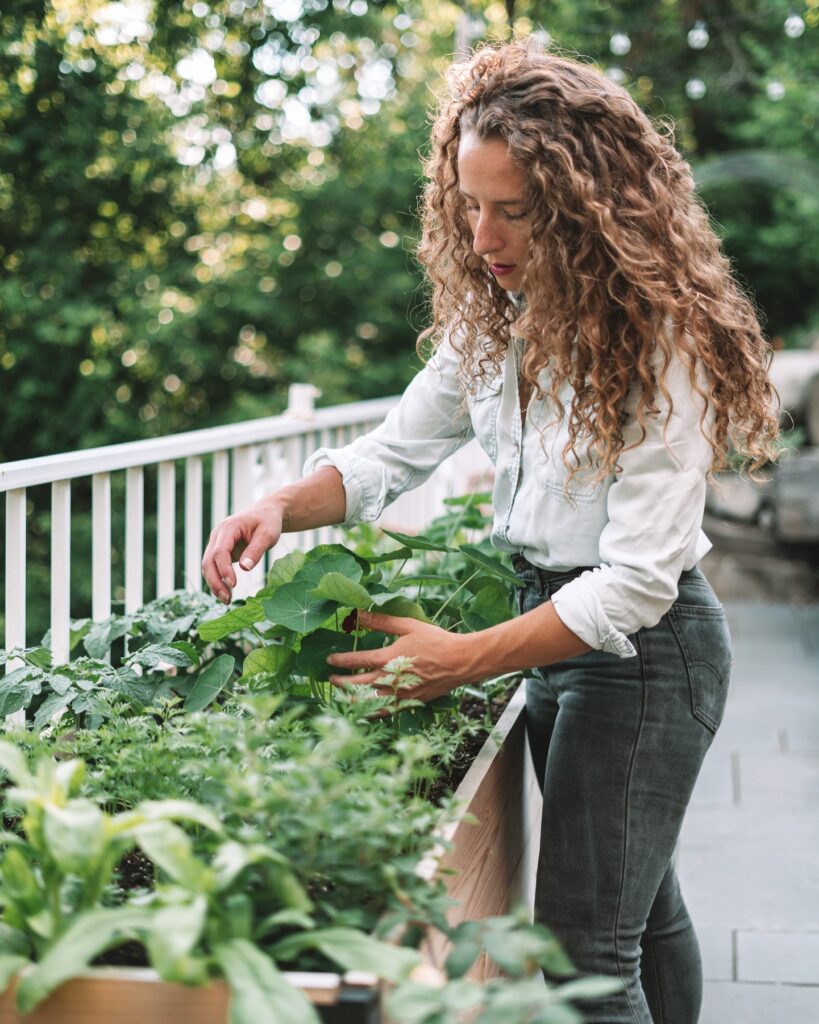 Like most hobbies, when you first get into gardening you will quickly find that there are an almost endless number of tools worth collecting. Since gardening truly is a lifelong hobby that you will always be learning from, I personally like to think of each new gardening tool as an investment in my gardening journey. This is why if you plan on being a long-term gardener, investing in the best tools for gardening is always the better route to go as they can literally last you a lifetime with good care.
My Favorite Essential Gardening Tools For Beginners
The following are some of our favorite essential gardening tools for beginners that we have invested in over the years and find ourselves using over and over again in the garden.
Essential Gardening Tools For Beginners: What To Wear
While what you physically wear while gardening may not be considered an official "garden tool", I do believe that choosing the right clothing and accessories are really important before you even get your hands dirty. I can't tell you how many times I have forgotten to wear my garden gloves and ended up with unnecessary scratches, or skipped a hat and ended up with a nice red face at the end of the day.
So do yourself a favor, before you even step outside to garden, think about investing in a few garden wear essentials that will be comfortable to garden in for long hours, while also keeping your skin safe and protected.
Essential Gardening Tools For Beginners: Garden Hand Tools
There are so many types of garden tools, but your garden hand tools are in my opinion the most essential gardening tools you can collect, and where every beginner gardener should start their garden tool collection. The following garden hand tools are everything you need to plant, prune, and weed your way to a healthy, vibrant garden. While you don't need to run out and purchase every single one of these garden hand tools at once, collecting them overtime will definitely make your gardening experience a whole lot easier.
Essential Gardening Tools For Beginners: Large Garden And Yard Tools
If you plan on tackling any large garden space or yard there are some essential gardening tools that you will need to help get those bigger projects done. While larger garden tools can be on the more expensive side, they are usually made to stand the test of time, with some manufacturers even offering lifetime guarantees.
Personally, if you are looking to get started with the bear minimum I would recommend purchasing an all purpose shovel, a rake, and a hoe weeder. These three garden tools alone can help you cover a lot of space and will help make those larger projects go a lot more smoothly.
Essential Gardening Tools For Beginners: Watering Tools
Every garden needs to be watered, which is why a good set of watering garden tools is essential for every home gardener. When choosing your watering garden tools I always recommend thinking about weight, and functionality. Different types of plants need different amounts of water, which is why I like to opt for nozzles and watering wands that offer multiple spraying options, and a hose that is lightweight and will be less likely to get tangled when you are carting it around your garden.
Essential Gardening Tools For Beginners: Garden Accessories
While the following garden accessories aren't absolutely needed, they are pretty nice to have. I personally love having a variety of wicker baskets and totes to use when harvesting produce from the garden, and love collecting pretty accessories like these copper plant markers that just make the garden feel a little more special.
I hope you find this essential garden tools list helpful as you begin to grow your gardening collection and dive more into the wonderful world of gardening. Because there are so many types of garden tools available, we couldn't possibly cover them all but we would love to hear from you! Have some other gardening tool favorites? Let us know what your essential gardening tools are below in the comments.